FIDE Arbiters' Seminar in Silver Lake, SERBIA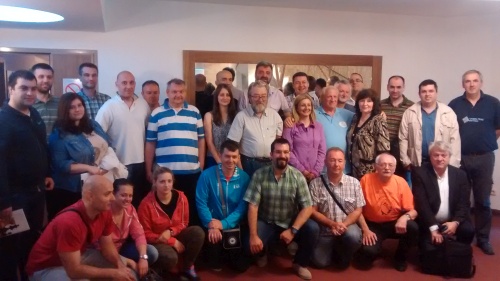 From 24 to 27 June 2015 a FIDE Arbiters' Seminar was organized in Silver Lake, Veliko Gradište, Serbia, by the Central Serbia Chess Federation and under the auspices of FIDE.
The Lecturer of the seminar was IA Viron Tsorbatzoglou (GRE), FIDE Lecturer and Assistant Lecturers were IA Branislav Suhartovic (SRB) and IA Zoran Bojovic (SRB).
The venue of the Seminar was the Danubian Park Garni Hotel in Silver Lake, Serbia.
The lectures were given in English language, with translation into Serbian language.
Twenty-four (24) people from Montenegro, FYROM, Bosnia & Herzegovina and Serbia participated in the Seminar and all of them participated in the examination test, held after the end of the lectures.
The following succeeded in the test and will be awarded a norm for the FIDE Arbiter title, after the approval of the next FIDE Congress:
| | | |
| --- | --- | --- |
| NAME | FIDE I.D. | FED. |
| Milenkovic Mladen | 913375 | SRB |
| Cirjanic Velibor | 916552 | SRB |
| Kiroski Toni | 15000265 | MKD |
| Petijevic Vaso | 916625 | MNE |
| Andrejic Vladica | 928178 | SRB |
| Stajic Petar | 923460 | SRB |
| Josipovic Dragan | 934674 | SRB |
| Lukic Igor M | 930601 | SRB |
| Ukropina Darko | 950769 | SRB |
| Babic Janko | 937681 | SRB |
| Milosevic Petar V | 953733 | SRB |
| Cabarkapa Maja | 939641 | MNE |
| Lazovic Milos | 979210 | SRB |
| Nikolic Petar J | 940704 | SRB |
| Petrovic Vojkan | 950076 | SRB |
| Simic Dragana | 964565 | SRB |
| Sipka Nemanja | 14409305 | BIH |
| Stanimirovic Zoran | 951803 | SRB |
| Veljovic -Zimonjic Jasmina | 953024 | SRB |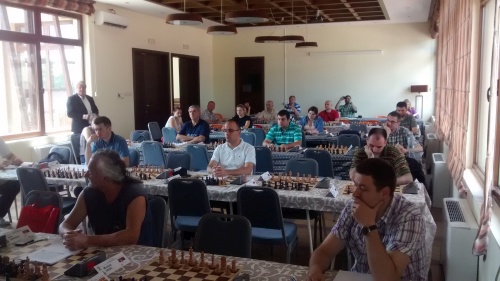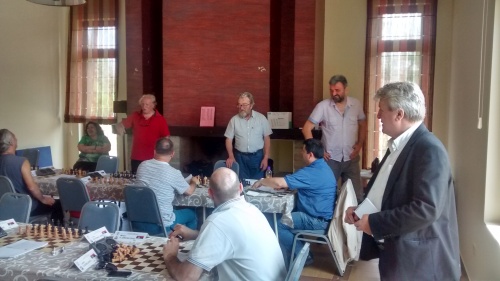 IA Takis Nikolopoulos
Chairman
FIDE Arbiters' Commission