FIDE Arbiters' Seminar in Amman, JORDAN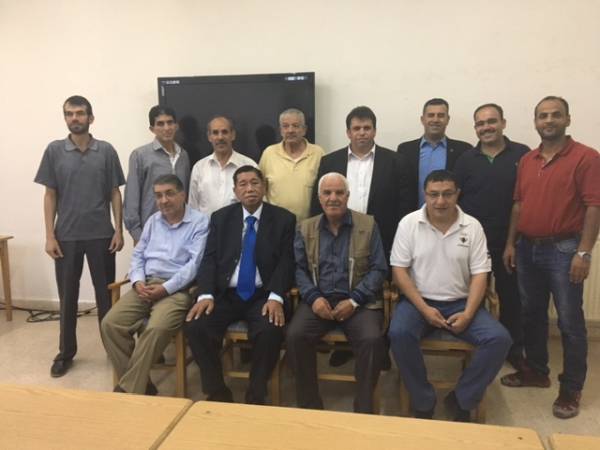 From June 12th to 15th, 2017 a FIDE Arbiters´ Seminar was organized in Amman, Jordan by the Asian Chess Federation, in cooperation with the Royal Jordanian Chess Federation and under the auspices of FIDE.
The lecturer was IA Casto Abundo (PHI), FIDE Lecturer.
The lectures were given in English with translation to Arabic.
Thirteen (13) people from Jordan participated in the Seminar.
Ten (10) of them took an examination test that was held at the end of the lectures.
The following succeeded in the test and will be awarded a norm for the FIDE Arbiter title after the approval of the next FIDE Presidential Board or Congress:
FIDE ID

N

AME

F

ED

8100500

IM Sami Khader

JOR

8108765

Adnanabu Alhaija

JOR

8101442

Ibrahim Al Salos

JOR

8109702

Mohammad Alrshaidat

JOR

8102333

Al Souod, Ahmad

JOR

8112100

Ahmad Almomani

JOR

8103623

Mohammad AlKhateeb

JOR

8112096

Faris Faris Abu Nejmeh

JOR

8106401

Mohammed Amr Majdalawi

JOR

8107327

Zahran Al-Smeirat

JOR
IA Takis Nikolopoulos
Chairman
FIDE Arbiters' Commission