FIDE Arbiters Seminar in Ulaanbaatar, Mongolia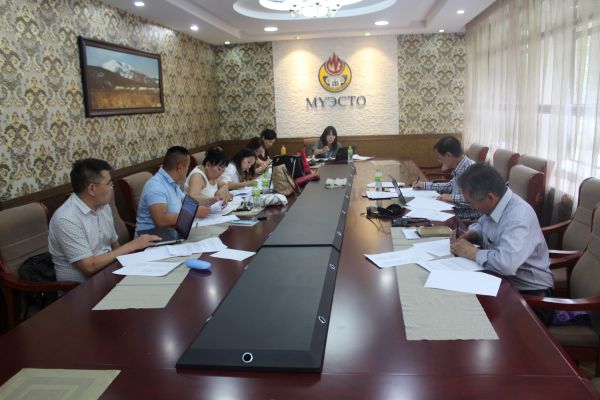 From 18th to June 24th, 2017 a FIDE Arbiters´ Seminar was organized in Ulaanbaatar, Mongolia, by the Mongolian Chess federation and under the auspices of FIDE.
The lecturer was IA Jamie Kenmure (AUS), FIDE Lecturer and Assistant lecturer was IA Sainbayar Tserendorj (MGL) and IA K.K Chan (HKG).
The lectures were given in English language with Mongolian translation.
Sixteen (16) people from Mongolia, Japan and England participated in the Seminar.
All of the participants took an examination test that was held at the end of the lectures.
The following succeeded in the test and will be awarded a norm for the FIDE Arbiter title and after the approval of the next FIDE Congress:
Surname Name FIDE I.D. FED.
————————————————————————–
Mijid Baasanjav 4903064 MGL
Namjiljav Enkhnasan 4903072 MGL
Baasanjav Ganzorig 4904966 MGL
Baasanjav Khulan 4910265 MGL
Ganbaatar Gantulga 4910273 MGL
Delger Orkhontuul 4909992 MGL
Dashtogtokh Ankhmaa 4910001 MGL
Osaka Shima 7002718 JPN
Tatsumi Yoko 7002726 JPN
Hoshino Reigin 7002580 JPN
Sainbayar Anuurai 404047 ENG
IA Takis Nikolopoulos
Chairman
FIDE Arbiters' Commission