FIDE Arbiters' Seminar in Boksburg, SOUTH AFRICA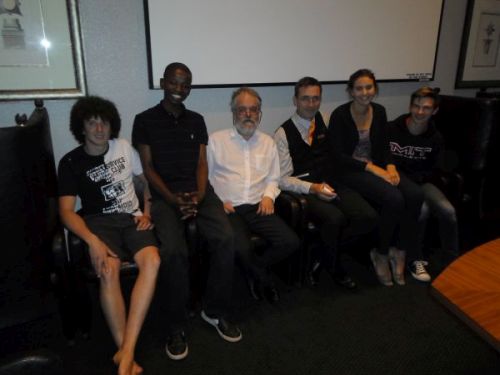 From 8 to 11 January 2018 a FIDE Arbiters' Seminar was organized in Boksburg, South Africa, by the Chess South Africa and under auspices of FIDE.
The venue of the Seminar was the Birchwood Hotel & Conference Centre in Boksburg.
The lecturer was IA Gunther van den Berg (RSA), FIDE Lecturer and Assistant lecturer was IA Ronald King (RSA).
Four (4) people from South Africa participated in the Seminar and in the examination test, held after the end of the lectures.
The following succeeded in the test and will be awarded a norm or the title of the FIDE Arbiter and after the approval of the next FIDE Presidential Board:
LAST NAME

FIRST NAME

FED.

FIDE I.D.

King

Eduard

RSA

1431

6307

De Villiers
Ockert Almaro

RSA

14311

453

Voges
Rachelle -Mari

RSA

1

4308908

Mafanya
Kulasande

RSA

143

08029
IA Takis Nikolopoulos
Chairman
FIDE Arbiters' Commission