FIDE Arbiters' Seminar in Ureki, GEORGIA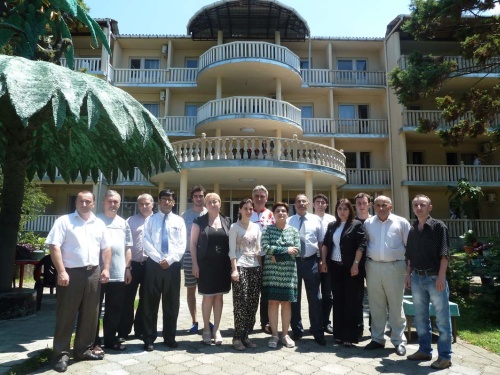 From 182 to 22 June 2013 a FIDE Arbiters' Seminar was organized in Ureki, Georgia, by the Georgian Chess Federation, under auspices of FIDE.
The lecturer was IA Ashot Vardapetian (ARM), Member of the FIDE Arbiters' Commission and FIDE Lecturer.
The lectures were in Russian language.
Fifteen (15) Arbiters from Georgia, Armenia and India participated in the Seminar
All of them participated in the examination test, held after the end of the lectures and the following succeeded in the test and will be awarded a norm for the FIDE Arbiter title and after the approval of the next FIDE Congress:
Name FIDE I.D. Sex FED.
————————————————————————–
Iashvili, Akaki 13600281 M GEO
Georgadze, Giorgi 13600044 M GEO
Kikvidze, Inga 13611585 F GEO
Dinesh, Gera – M IND
Siradze, Salome 13603973 F GEO
Nikoladze, Sopio 13600427 F GEO
IA Panagiotis Nikolopoulos
Chairman
FIDE Arbiters' Commission