FIDE Arbiters' Seminar in Lagos, NIGERIA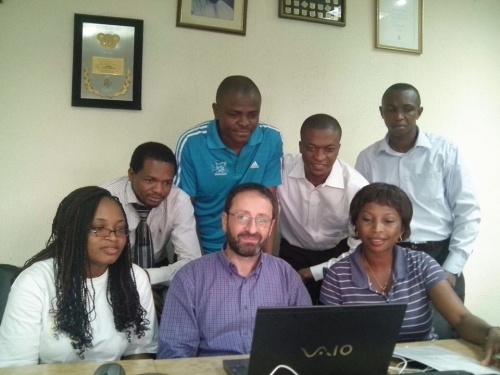 From 7 to 11 November 2013 a FIDE Arbiters' Seminar was organized in Lagos, Nigeria, by the Nigerian Chess Federation, under auspices of Africa Chess Union and FIDE.
The lecturer was IA Mihail Prevenios (GRE), FIDE Lecturer.
The lectures were in English language.
Seven (7) National Arbiters from Nigeria participated in the Seminar.
All of them participated in the examination test, held after the end of the lectures and the following succeeded in the test and will be awarded a norm for the FIDE Arbiter title and after the approval of the next FIDE Presidential Board:
Name FIDE I.D. Fed.
—————————————————————————–
Kehinde , Boyo Paul 8501491 NGR
Dzaayem , Vivian 8500894 NGR
Otuechere , Kingsley NGR
Pam , Abdu Dio NGR
Chinedu-Rockson , Collins NGR
Bolanle , Akintoye NGR
IA Panagiotis Nikolopoulos
Chairman
FIDE Arbiters' Commission