FIDE Arbiters' Seminar in Gaborone, BOTSWANA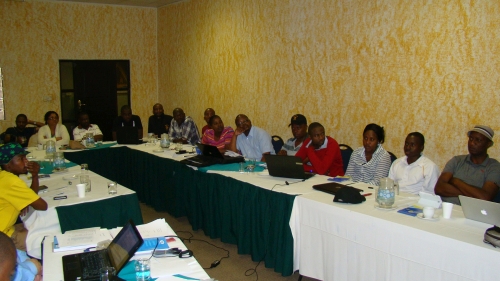 From 24th to 28th August 2015 a FIDE Arbiters' Seminar was organized in Gaborone, Botswana, by the Botswana Chess Federation and under the auspices of FIDE.
The venue of the Seminar was the Oasis Hotel, Gaborone, Botswana
The Lecturer was IA David Sedgwick (ENG), FIDE Lecturer, and the Assistant Lecturer was FA Vincent Masole (BOT).
The lectures were in the English language.
Twenty seven (27) people from Botswana, Lesotho, Zambia and Zimbabwe participated in the seminar and all of them participated in the examination test.
The following succeeded in the examination test and will be awarded a norm for the FIDE Arbiter title, or the FIDE Arbiter title, after the approval of the FIDE Congress.
NAME FED FIDE ID AWARD
Bonno, Kemoneilwe BOT 11312661 FA norm
Charumbira, Lord ZIM – FA norm
Godiraone, Letsholo BOT 11312670 FA norm
Kathiresan, Subburaj BOT 11312653 FA norm
Katisenge, Keenese BOT 11300086 FA norm
Keabofe, Onkemetse BOT 11305290 FA norm
Madamombe, Chenjerayi ZIM – FA norm
Makwati, Mohammed Israel BOT 11300361 FA norm
Masale, Kabelo BOT 11312696 FA norm
Mawire, Admire ZIM 11002026 FA norm
Molosiwa, Kagiso BOT 11301066 FA norm

Motloheloa, Tseliso LES 21300062 FA title
Moyo, Thabang ZIM 11002905 FA norm
Mukumbo, Sydney ZAM – FA norm
Ngulube, Stanley ZAM 8707278 FA norm
Selemogwe, Lesego BOT 11302291 FA norm
Sithole, Wilfred ZIM – FA norm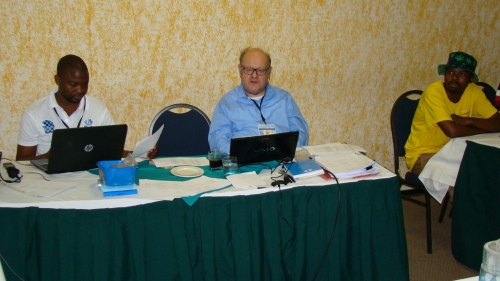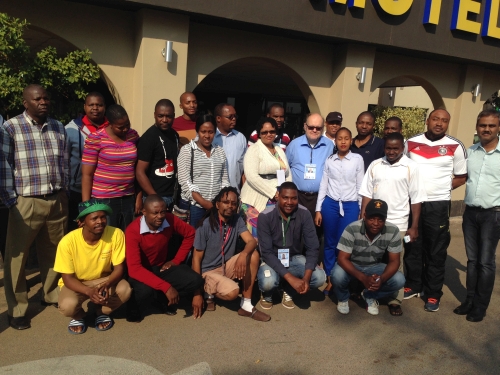 IA Takis Nikolopoulos
Chairman
FIDE Arbiters' Commission