FIDE Arbiters' Seminar in Stockholm, SWEDEN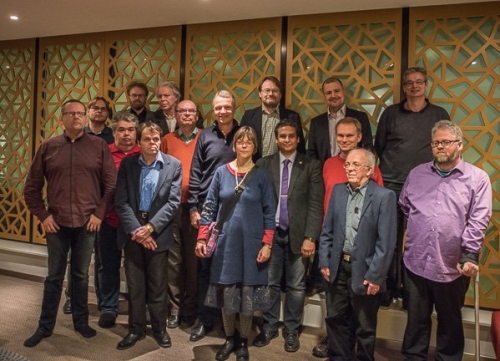 From 5 to 6 January 2016 a FIDE Arbiters' Seminar was organized in Stockholm, Sweden, by the Swedish Chess Federation and under the auspices of FIDE.
The Lecturer was IA Omar Salama (ISL), FIDE Lecturer and Assistant Lecturer was IA Thór Gudmundur Sverrir (SWE).
The venue of the Seminar was the Clarion Hotel in Stockholm.
The lectures were in English language.
Fifteen (15) people from Sweden, Denmark and Finland participated in the Seminar and in the examination test, held after the end of the lectures.
The following succeeded in the test and will be awarded a norm for the FIDE Arbiter title and after the approval of the next FIDE Congress:
S

URNAME

F

IRST NAME

F

IDE

ID

FED.

Dock

Lars

1704982

Sweden

Holmqvist

Gunnar

1716069

Sweden

Lindbergh

Stephan

1713213

Sweden

Perneborn

Björn

1724339

Sweden

Kiel

Jörgen

1428020

Denmark

Palmblad

Jan Peter

1705512

Sweden

Myklebust

Rasmus

1717227

Sweden

Lauronen

Jouko

506834

Finland

Fransson

Peter

1701142

Sweden

Johansson

Carl Fredrik

1701576

Sweden

Salopaa

Tero

508284

Finland

Junnila

Ville

504637

Finland

Näslund

Mikael

1708260

Sweden

Lindberg

Cajsa

1710877

Sweden

Jalling

Håkan

1724215

Sweden
IA Takis Nikolopoulos
Chairman
FIDE Arbiters' Commission