FIDE Arbiters' Seminar in Antalya, TURKEY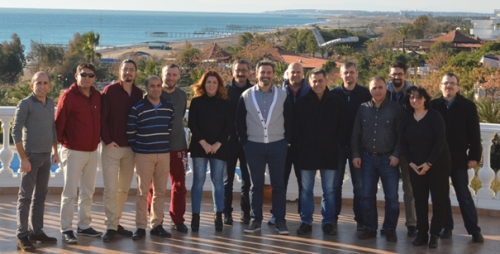 From 23 to 26 January 2016 a FIDE Arbiters' Seminar was organized in Antalya,Turkey by the Turkish Chess Federation and under the auspices of FIDE.
The lecturer was IA Guran Unal (TUR), Member of the FIDE Arbiters' Commission and FIDE Lecturer, and Assistant lecturer were IA Fahri Karabay (TUR).
The venue of the Seminar was the Star Light Hotel, in Manavgat.
Fifteen (15) Arbiters from Turkey participated in the seminar and the examination test held after the end of the lectures.
The following succeeded in the test and they will be awarded a norm for the FIDE Arbiter title, after the approval of the next FIDE Presidential Board:
NAME

FED.

FIDE ID

ÇAĞIN KARUL

TUR

6364560

ALİ ÖZER

TUR

34561919

KURTULUŞ CABBAROĞLU

TUR

34533613

ÇETİN AKÇA

TUR

6386784
Takis Nikolopoulos
Chairman
FIDE Arbiters Commission