FIDE Arbiters' Seminar in Marrakech, MOROCCO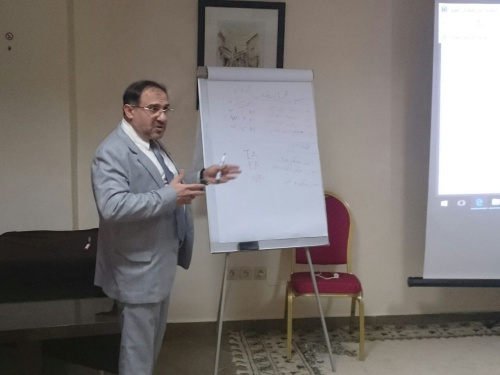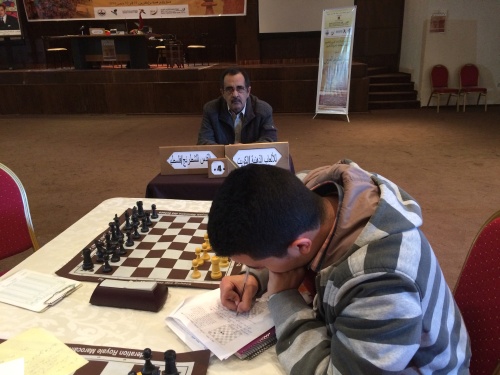 From 5 to 9 December 2016 a FIDE Arbiters' Seminar was organized in Marrakech, Morocco, by the Royal Morocco Chess Federation, in cooperation with the Arab Chess Federation and under auspices of FIDE.
The venue of the Seminar was the Zalagh Kasbah Hotel & SPA Hotel in Marrakech.
The lecturer was IA Mahdi Abdulrahim (UAE), Councilor of the FIDE Arbiters' Commission and FIDE Lecturer and Assistant Lecturer was IA Akkour Abdelfattah (MAR).
The lectures were in Arabic language with translation in French and English.
Seventeen (17) National Arbiters from Morocco, Tunisia, Saudi Arabia, Algeria, Palestine and Jordan participated in the Seminar and thirteen (13) of them participated in the examination test, held after the end of the lectures.
The following succeeded in the test and will be awarded a norm of the FIDE Arbiter, after the approval of the next FIDE Presidential Board:
NAME

F

IDE

I

.

D

.

FED.

Elhaouti, Ahmed

9004017

MAR

B

amafi,

H

amid

9013296

MAR

Alqwasma, Mohamed

11501227

PLE

Almasry,Ziad

11504650

PLE

A

abadli,

Y

oussef

9013300

MAR

S

aifi, Walid

7901666

ALG

El Fazari, Mohamed Amin

9002545

MAR

E

lbount,

A

bdelaziz

9013288

MAR

R

egui,

A

bdenbi

9013164

MAR

Adraoui, Mbarek

9003924

MAR

Ahmad, Saadah

8101779

JOR
IA Takis Nikolopoulos
Chairman
FIDE Arbiters' Commission