FIDE Arbiters' Seminar in Astana, KAZAKHSTAN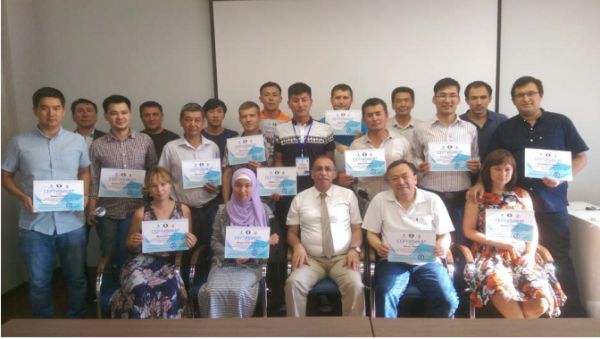 From 22 to 26 July 2017 a FIDE Arbiters' Seminar was organized in Astana, Kazakhstan, by the Kazakhstan Chess Federation, in cooperation with the Astana Chess Federation and under the auspices of FIDE.
The lecturer was IA Ashot Vardapetian (ARM), FIDE Rules Commission Chairman and FIDE Lecturer.
The lectures were in Russian language.
Twenty three (23) Arbiters from Kazakhstan and Kyrgyzstan participated in the Seminar
Eighteen (18) of them participated in the examination test, held after the end of the lectures and the following succeeded in the test and will be awarded a norm for the FIDE Arbiter title and after the approval of the next FIDE Congress:
Esenbek Uulu, Ilimbek      13800680    KGZ
Ismagambetov, Anuar     13701525    KAZ
Khusnutdinov, Rustam     13701703    KAZ
Kovanova, Mariya             13704818    KAZ
Sergeyev, Dmitriy             13703188    KAZ
Yessenov, Marat               13724770    KAZ
Yurkov, Pavel                     13704753    KAZ
Zhandildinov, Arnur          13708023    KAZ
IA Takis Nikolopoulos
Chairman
FIDE Arbiters' Commission