FIDE Arbiters' Seminar in Teheran, IRAN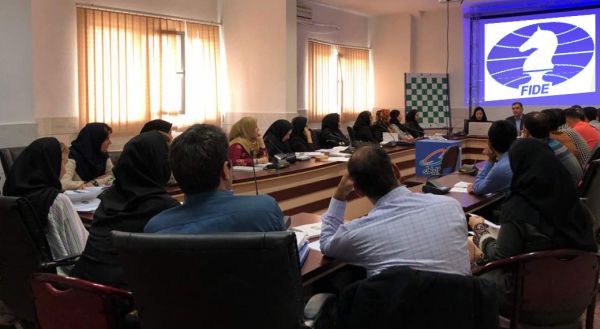 From 5 to 9 May 2018 a FIDE Arbiters' Seminar was organized in Tehran, Iran, by the Iran Chess Federation and under the auspices of FIDE.
The Lecturer was IA Mehrdad Pahlevanzadeh (IRI), FIDE Lecturer and Assistant Lecturer was IA Shohreh Bayat (IRI).
The venue of the Seminar was the Conference Hall of the Iranian Chess Federation, in Tehran.
The language of the Seminar was English with translation in Persian.
Thirty four (34) Arbiters from Iran participated in the Seminar and all of them took part in the examination test, held after the end of the lectures.
The following succeeded in the test and will be awarded a norm for the FA title after the approval of the Seminar by the next FIDE Presidential Board:
| | | |
| --- | --- | --- |
| Name | FIDE ID | FED |
| Nikseresht, Fateme | 22519998 | IRI |
| Mohammadizadeh, Shaghayegh | 12545589 | IRI |
| Kamarehee, Elnaz | 22535594 | IRI |
| Mahmoodi, Reza | 12528587 | IRI |
| Gharaei Tafti, zahedeh | 12588318 | IRI |
| Asadi, Kamran | 12503118 | IRI |
| Khodabandeh, Milad | 12538620 | IRI |
| Mousavi, Seyede Ensieh | 12589721 | IRI |
| Hemmatizadeh, Nina | 12503916 | IRI |
| Faghiri, Fateme | 22517871 | IRI |
| Zaeri, Anis | 12563730 | IRI |
| Sajadi Ghaemmaghami, Sareh | 22546626 | IRI |
| Nori Khah, Amin | 12567876 | IRI |
| Savabieh, Vahideh | 22588655 | IRI |
| Mojarradi, Maliheh | 12520896 | IRI |
| Mehdiabadi, Behrang | 12521647 | IRI |
| Soleimani, Zahra | 12522090 | IRI |
| Roshancheshm, Meysam | 12532002 | IRI |
| Khoshghalb, Mozhgan | 12566268 | IRI |
| Najafi Kermanshahi, Farzad | 12593028 | IRI |
| Golshani Poor Komeleh, Soghra | 22525190 | IRI |
| Maleki, Mojtaba | 12515060 | IRI |
| Mohammadi, Soma | 12596604 | IRI |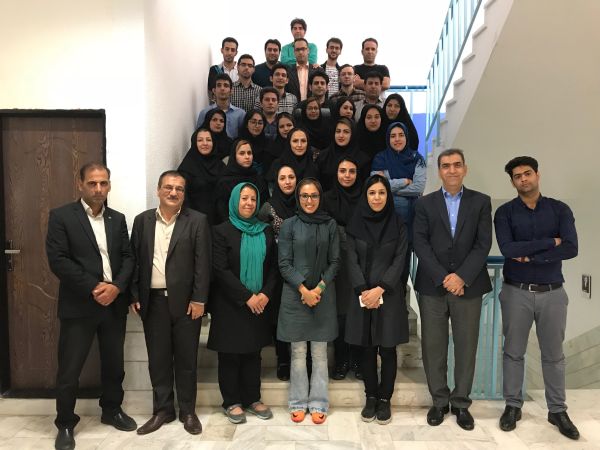 IA Takis Nikolopoulos
Chairman
FIDE Arbiters' Commission