FIDE Arbiters' Seminar in Jeddah, SAUDI ARABIA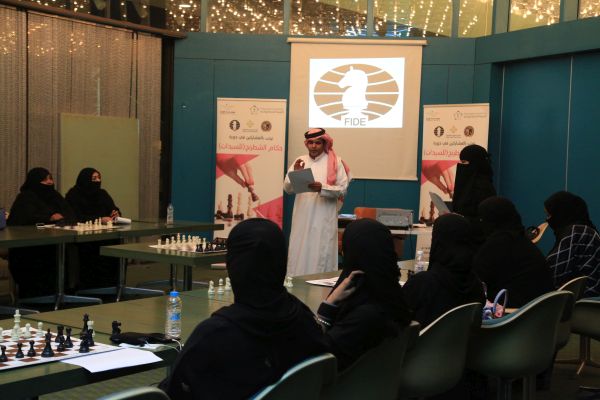 From 8 to 12 May 2018 a FIDE Arbiters' Seminar was organized in Jeddah, Saudi Arabia, by the Saudi Chess Association, in cooperation with the Asian Chess Federation and the Leadership Institute and under the auspices of FIDE.
The Lecturer of the seminar was IA Yaser Motlaq Al Otaibi (KSA), FIDE Lecturer and Assistant Lecturer was Ahmad Belali (KSA).
The venue of the Seminar was the Green Arena in Jeddah.
The lectures were in Arabic language.
Fifty eight (58) people from Saudi Arabia participated in the Seminar and forty nine (49) of them participated in the examination test, held after the end of the lectures.
The following succeeded in the test and they will be awarded a norm for the title of the FIDE Arbiter, after the approval of the next FIDE Presidential Board or Congress:
| | | | |
| --- | --- | --- | --- |
| FIDE | FED | S | NAME |
| 21511217 | KSA | F | Alsemairi, Dalia |
| 21514380 | KSA | F | Raja, Awatif E |
| 21514020 | KSA | F | Ati,shahad M |
| 21514003 | KSA | F | Abdelrahim,Kayreay A |
| 21514402 | KSA | F | Al Ameen, Roaa A |
| 21514038 | KSA | F | Al Nomani,Safa H |
| 21512132 | KSA | F | Almetere, Sara |
| 21512108 | KSA | F | Alzbiday, Nawal |
| 21512086 | KSA | F | Fallatah, Eiman |
| 21511632 | KSA | F | Fakirah, Abeer |
| 21514305 | KSA | M | Al Gahtani, Waleed M |
| 21514119 | KSA | M | Khan,Shawkat A |
| 21502277 | KSA | M | Bukhari, Mohammed |
| 21514291 | KSA | M | Al Gayayidi, Waleed M |
| 21514275 | KSA | M | Al Magabi, Moraya O |
| 21513970 | KSA | M | Al Mudhish, Mohammed Abdulaziz |
| 21507872 | KSA | M | Al Shamrani, Abdulrahman |
| 21507104 | KSA | M | Al Otaibi, Naif S |
| 21502404 | KSA | M | Al Zahrani , Riyad |
| 21500371 | KSA | M | Al Habeeb, Saad M |
| 21512329 | KSA | F | Ishaq, Alanoud |
| 21503982 | KSA | M | Al Shammari ,Mishari N |
| 21514259 | KSA | M | Al Malki, Abdullh G |
| 21502315 | KSA | M | Sulimani, Yaser |
| 21500460 | KSA | M | khayat, Abdullah F |
| 21514011 | KSA | F | Al Harbi, Amal A |
| 21513996 | KSA | F | Al Ghamdi,Hanan O |
| 21514348 | KSA | M | Al Zubaidi, Mohammed E |
| 21514372 | KSA | M | jan,Hamza |
| 21503486 | KSA | M | Al Sharif, Fawaz |
| 21514054 | KSA | M | Farhan,Nait H |
| 21510288 | KSA | F | Alhassan, Aljowhrah |
| 21514143 | KSA | M | Al Ghamdi,Faisal S |
| 21514232 | KSA | M | Jan, Taha M |
| 21514151 | KSA | M | Al Mutairi,Turki N |
| 21514178 | KSA | M | Al Qasimi,Faris M |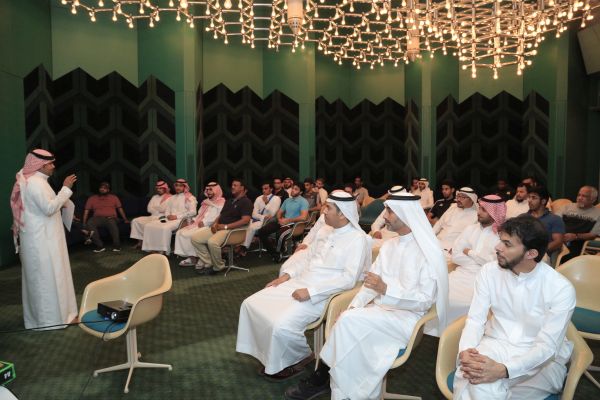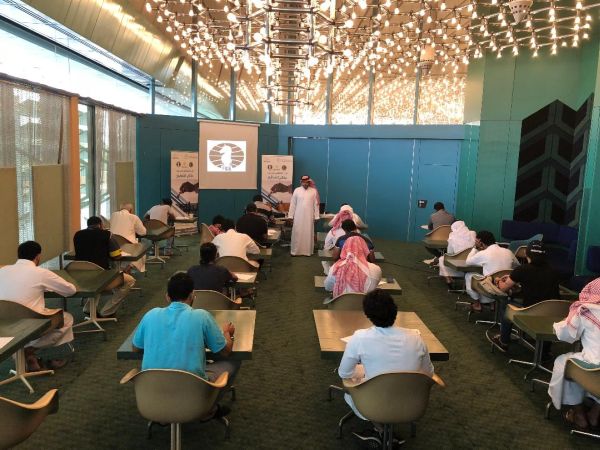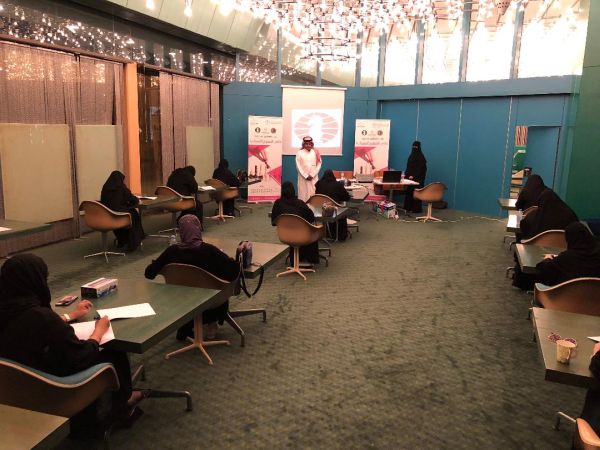 IA Takis Nikolopoulos
Chairman
FIDE Arbiters' Commission