FIDE Arbiters' Seminar in Dubai, UAE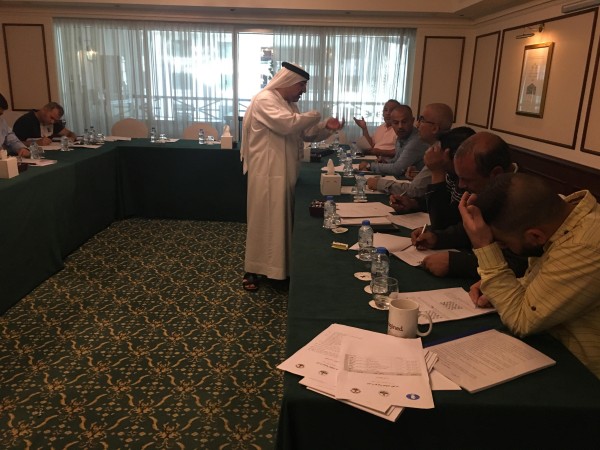 From 1 to 5 December 2018 a FIDE Arbiters' Seminar was organized in Dubai, UAE, by the UAE Chess Federation, in cooperation with the Arab Chess Federation, and under the auspices of FIDE.
The Lecturer was IA/IO Mahdi Abdulrahim (UAE), FIDE Rules Commission Chairman and FIDE Lecturer and Assistant Lecturer was IA Faisal Al Hammadi (UAE).
The Language of the Seminar was Arabic.
Eighteen (18) participants from eight (8) federations (UAE, PLE, SYR, LBN, IRQ, SOM, YEM and EGY) attended the seminar and all of them attended the exams.
The following passed the examination test, which was held after the end of the lectures and they will be awarded a norm of the FIDE Arbiter, according to the regulations for the titles of Arbiters and after the approval of the next FIDE Presidential Board:
Surname, First name

F

ED.

F

IDE

ID

Sex

Narch , Maissoun
SYR

7605927

F
Atea, Saad
EGY

10601821

M

Georg, Magdy

EGY

10600230

M

Hamad Ali ALshezawi

UAE

9324186

M

Al Dhaffari, Salma

UAE

9305335

F

Hussein Ali Hussein Salman

IRQ

4810031

M

Ihsan Kadhim Mahmood Al-Tameei

IRQ

4800621

M

Abdulkarim Abdulqadr Ahmad

IRQ

4812212

M

shakir hammood zghayer

IRQ

4800630

M

Omar, Ibrahim Hussain Al-anssary

IRQ

4801644

M

Jaradat, Mahmoud

PLE

11508930

M

Khaled Ezzedein

PLE

11500166

M

Nidal,Ahmad

PLE

11504048

M

Somoff, Georges

LBN

5310156

M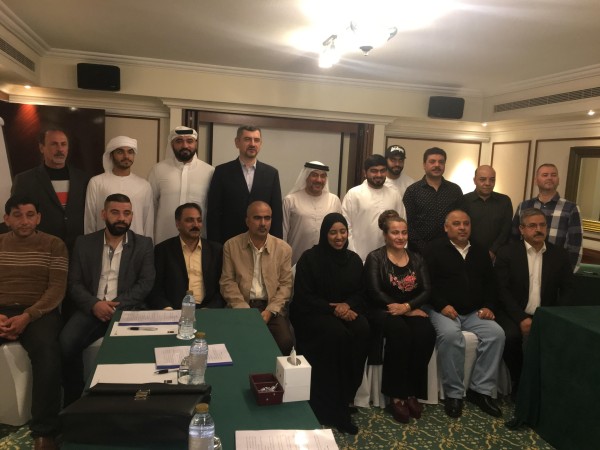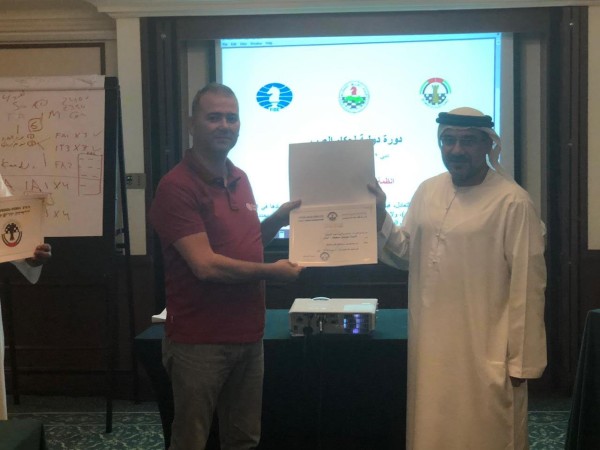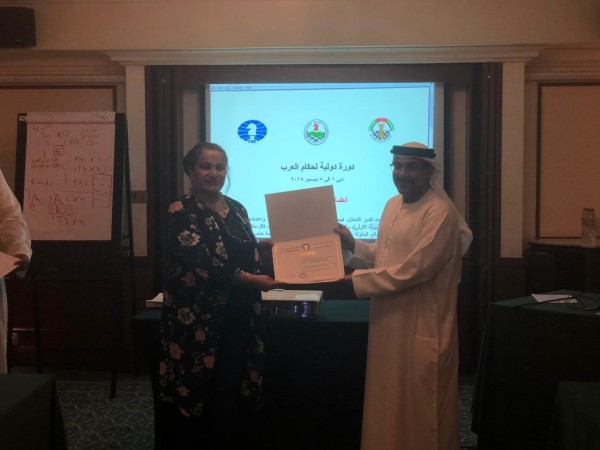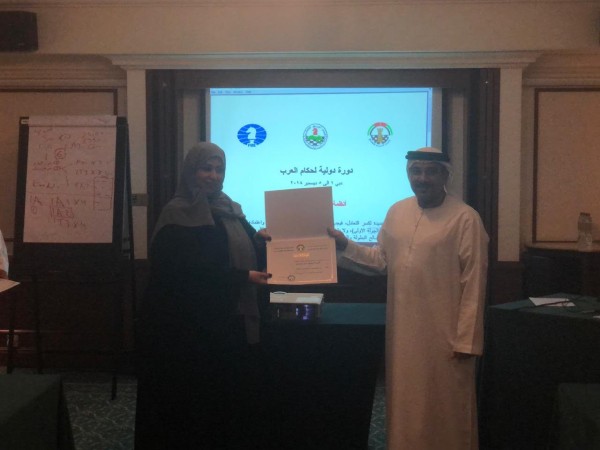 IA Takis Nikolopoulos
FIDE Arbiters' Commission