FIDE Arbiters' Seminar in Davao city, PHILIPPINES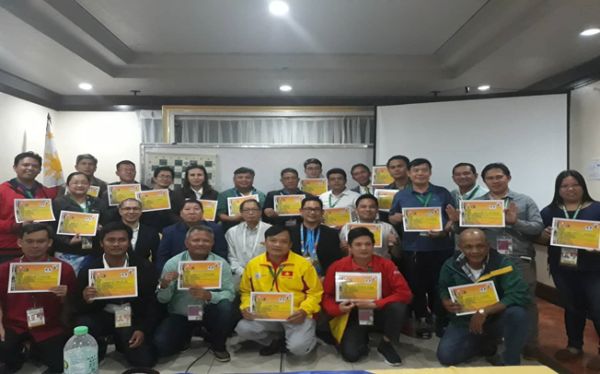 From 22 to 24 June 2018 a FIDE Arbiters' Seminar was organized in Davao city, Philippines, by the National Chess Federation of the Philippines, in cooperation with the City Government of Davao and under the auspices of FIDE
The Lecturer was IA Ignatius Leong (SIN), FIDE Lecturer and Assistant Lecturers were IA Bunawan Bong (IND) and IA James Infiesto (PHI).
The lectures were in the English language.
Twenty seven (27) people from France, Vietnam, Thailand and Philippines participated in the Seminar and in the examination test held after the lectures.
The following succeeded in the test and they will be awarded a FIDE Arbiter Norm, after the approval of the next FIDE Congress:
| | | |
| --- | --- | --- |
| NAME | FEDERATION | FIDE ID |
| ALJIM B. LITUAÑAS | PHILIPPINES | 5233259 |
| BUI VINH | VIETNAM | 12400726 |
| CARLITO LAVEGA | PHILIPPINES | 5217652 |
| CHERRY MAE L. MANITO | PHILIPPINES | 5233143 |
| CLINT NIKKO B. MORALES | PHILIPPINES | 5233151 |
| CYRIL TELESFORO | PHILIPPINES | 5261902 |
| EMMANUEL L. ABYAN | PHILIPPINES | 5233160 |
| HERMAN T. CORRO | PHILIPPINES | 5233275 |
| HUBERT V. ESTRELLA | PHILIPPINES | 5221269 |
| JAKKRAPHON SAENGSRIJAN | THAILAND | 6204236 |
| JOSEPH GENER I. PALERO | PHILIPPINES | 5226627 |
| MA. HAZEL T. OLENDO | PHILIPPINES | 5233194 |
| MAHAL B. ROSEL | PHILIPPINES | 5233194 |
| MARTIN M. GATICALES | PHILIPPINES | 5219248 |
| MICHAEL JOSEPH B. PAGARAN | PHILIPPINES | 5211980 |
| NEMESIO R. ORDIZ | PHILIPPINES | 5233267 |
| NERRY P. FLORES | PHILIPPINES | 5233208 |
| NGUYEN THANH CONG | VIETNAM | 12421294 |
| RONALD T. SOLON | PHILIPPINES | 5233216 |
| RUBEN C. CABADINE | PHILIPPINES | 5233224 |
| SALVADOR D. NAVARRO | PHILIPPINES | 5233402 |
| SILVERIO R. ABASOLO, JR. | PHILIPPINES | 5200903 |
| TED P. CALICA | PHILIPPINES | 5233232 |
| VIC MICHAEL R. ARTIEDA | PHILIPPINES | 5233240 |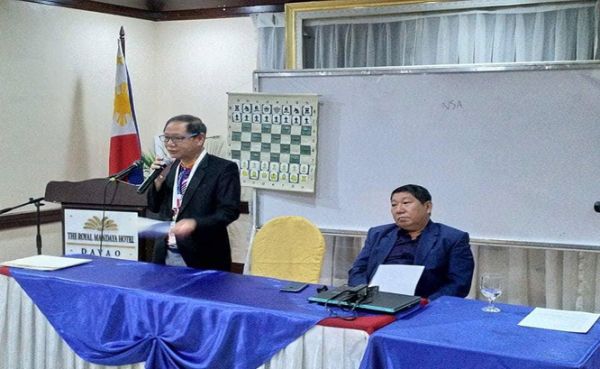 IA Takis Nikolopoulos
Chairman
FIDE Arbiters' Commission