FIDE Arbiters' Seminar in Hull, England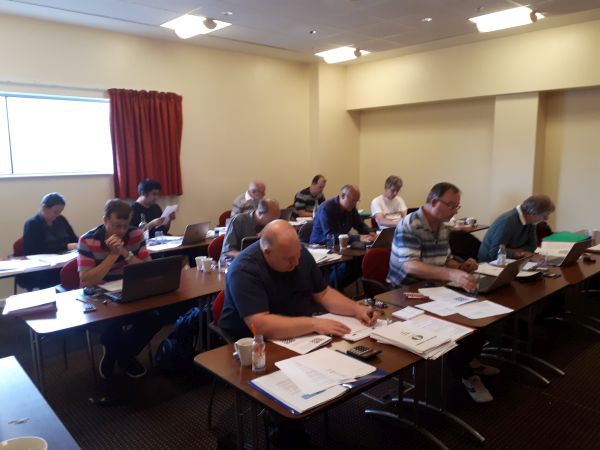 From 27 to 29 July 2018 a FIDE Arbiters' Seminar was organized in Hull, England, by the English Chess Federation and under the auspices of FIDE.
The venue of the Seminar was the Holiday Inn Express, in Hull City Centre, 80 Ferensway, Hull, HU2 8LN.
The Lecturer was IA Alex McFarlane (SCO), FIDE Lecturer and the Assistant Lecturer was IA Alex Holowczak (ENG).
The lectures were in the English language.
Twelve (12) people from England, Netherlands, Norway, Poland and Scotland participated in the Seminar and in the examination test held after the lectures.
The following succeeded in the examination test and will be awarded a norm for the title of FIDE Arbiter after the approval of the next FIDE Congress:
NAME FED FIDE I.D.
——————————————————————-
Clissold, Julian ENG 433772
Eyton, Angela SCO 2404796
Howell, Chris ENG 403687
Janiszewski, Maciej POL 1120620
Jongerius, Marc NED 1055356
Jorgensen, Truls NOR 1513958
Shaw, John ENG 470945
Varney, Andrew ENG 432008
Wickham, John ENG 442666
Witkamp, Jarno NED 1027085
IA Takis Nikolopoulos
Chairman
FIDE Arbiters' Commission