FIDE Arbiters' Seminar in Hyderabad, INDIA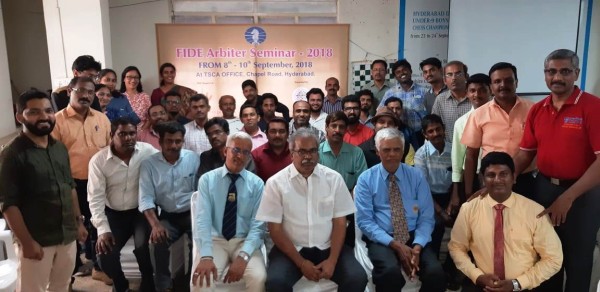 From 8 to 10 September 2018 a FIDE Arbiters' Seminar was organized in Hyderabad, India, by the Telangana State Chess Association, in cooperation with All India Chess Federation and under the auspices of FIDE.
The venue of the Seminar was the Telangana State Chess Association Flat F & G SAPHIRE COMPLEX, Fatehmaidan, Hyderabad, 500001.
The Lecturer was IA Prof. R. Anatharam (IND), FIDE Arbiters' Commission Councillor and FIDE Lecturer and Assistant Lecturer was IA R. Srivatsan (IND).
The lectures were in the English language.
Thirty three (33) people from India participated in the Seminar and in the examination test held after the lectures.
The following succeeded in the test and they will be awarded a FIDE Arbiter Norm, after the approval of the next FIDE Congress:
N

AME

FIDE I

D

FED.

Sachin R B

25998994

IND

Sriram R

5053927

IND

Gobikrishnan S

25095730

IND

Gowthamon D

25909835

IND

Sreedhara Raju P

25987631

IND

Amrish W Joshi

5022983

IND

Joshi Rahul

45087920

IND

Bhavesh Karnik

25019473

IND

Mangayarkarasi S

25998960

IND

Stalin P

5033780

IND

Varatharajan S

25997670

IND

Shaji P M

25090160

IND

Keshav Prabhakar Argade

5010357

IND

Lingesh Arunkumar P

45022720

IND

Subha Rakesh

25998978

IND

Nelson Clement

5014280

IND

Vinod Kumar KV

35099469

IND

Suresh Babu M H

45028320

IND

Rane Sachin Mohan

25990446

IND

Rekhaliga Chandra Mouli

25996649

IND

Arumugam P

25745271

IND

Parimal Suresh Kachare

35060290

IND

Satish Dhansing Thakur

5030544

IND

Kishore Kumar N

25972146

IND

Krishna D Thakur

25985272

IND

Mahesh Kumar Ch

25669656

IND

Sakthivel R

25761560

IND

Sawant Rupesh Domodar

35001558

IND

Shardul Manojkumar Tapase

46664475

IND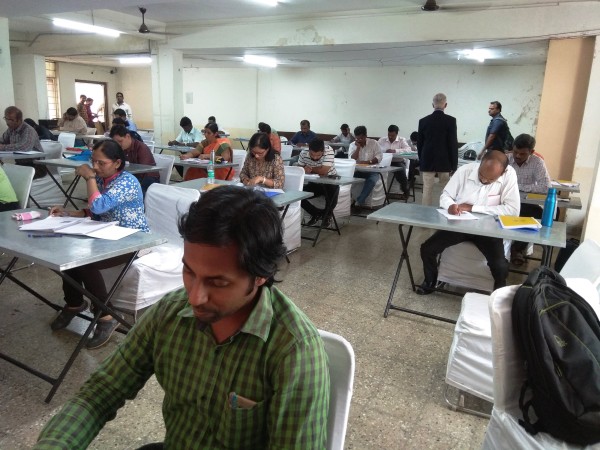 IA Takis Nikolopoulos
Chairman
FIDE Arbiters' Commission