International Arbiter Workshop in Tashkent, Uzbekistan – REPORT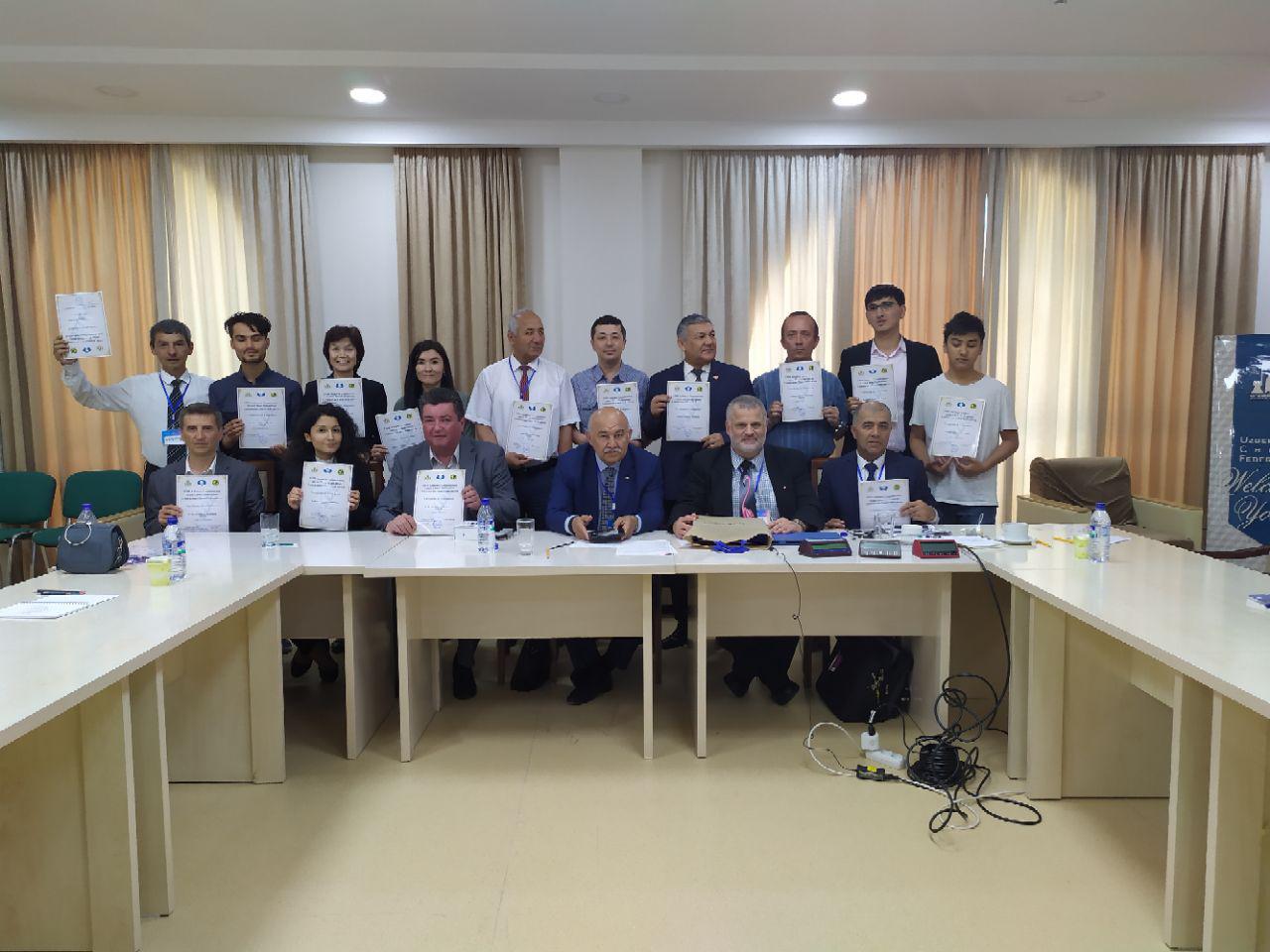 A second workshop within the framework of the FIDE Pilot Project for Training and Certification of the International Arbiters for the 2020 Chess Olympiad was organized in Tashkent, Uzbekistan by the FIDE Arbiters' Commission and the Uzbekistan Chess Federation. The objective was to train and to certify IAs who are up-to-date on the recent changes in the Laws of Chess and the FIDE Competition Rules and are able to communicate in English efficiently to be integrated into multinational arbiter teams in FIDE events.
This International Arbiter Workshop took place on May 23-26, 2019.
Fifteen arbiters from Afghanistan, Kazakhstan, Kyrgyzstan, Tajikistan and Uzbekistan took part in the event. The Lecturer was IA/IO/FL Husan Turdialiev (UZB); the Assistant Lecturer was IA/IO Vadim Tsypin (CAN). The language of the workshop was Russian. The examination test featured some questions in Russian and the others in English.