FIDE Arbiters' Seminar in Port Elizabeth, SOUTH AFRICA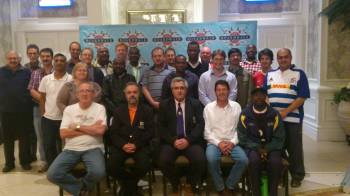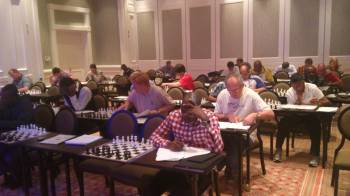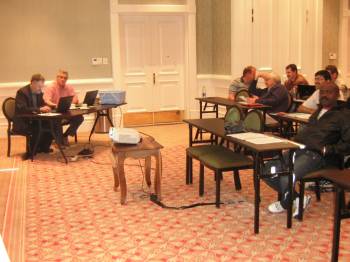 From 10 to 13 July 2013 a FIDE Arbiters' Seminar was organized in Port Elizabeth, South Africa, by the Chess South Africa and under auspices of FIDE.
The venue of the Seminar was the Boardwalk Hotel, in Port Elizabeth.
The lecturer was IA Carlos Oliveira Dias (POR), FIDE Lecturer and Assistant lecturer was IA Gunther van den Berg (RSA).
Twenty four (24) Arbiters from South Africa, Botswana and Angola participated in the Seminar and in the examination test, held after the end of the lectures and the following succeeded in the test and will be awarded the norm of the FIDE Arbiter and after the approval of the next FIDE Congress:
RIAAN PUTTER RSA
CONNIE VAN DE WALT RSA
MADELEINE HUGO RSA
TINUS GOOSEN RSA
MICHAEL BORNHEIM RSA
SCHALK SCHOOMBIE RSA
RUDOLPH WILLEMSE RSA
NADEAN GOPAULSINGH RSA
IA Panagiotis Nikolopoulos
Chairman
FIDE Arbiters' Commission