FIDE Arbiters' Seminar in St. Petersburg, RUSSIA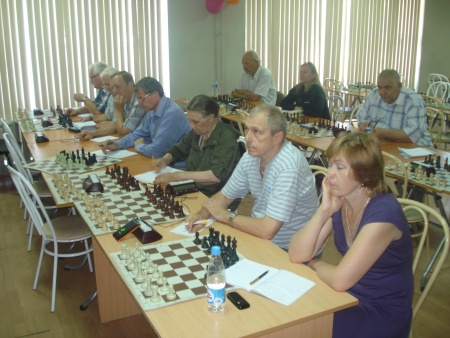 From 5 to 10 August 2013 a FIDE Arbiters' Seminar was organized in St. Petersburg, Russia, by the Russian Chess Federation and under the auspices of FIDE.
The lecturer was IA Tkachev, Alexander (RUS), FIDE Lecturer.
Twelve (12) National Arbiters from Russia participated in the Seminar and in the examination test held after the lectures.
The following succeeded in the test and they will be awarded a norm for the FIDE Arbiter title, after the approval of the next FIDE Congress:
Name FIDE I.D. Fed.
—————————————————————-
Koshel, Anatoliy 34134511 RUS
Kalyamin, Andrey 24121983 RUS
Vinogradov, Sergey 4168615 RUS
Kuznetsova, Elena 34104876 RUS
Toestev, Vadim 24183610 RUS
Volkov, Aleksandr 4101367 RUS
Ostapenko, Alexander 4137396 RUS
Utkin, Vladimir 24112160 RUS
Kalyuzhnov, Alexander 24183458 RUS
Savin, Yuriy – RUS
Sarapkin, Aleksandr – RUS
IA Panagiotis Nikolopoulos
Chairman
FIDE Arbiters' Commission