FIDE Arbiters' Seminar in Bendern, LIECHTENSTEIN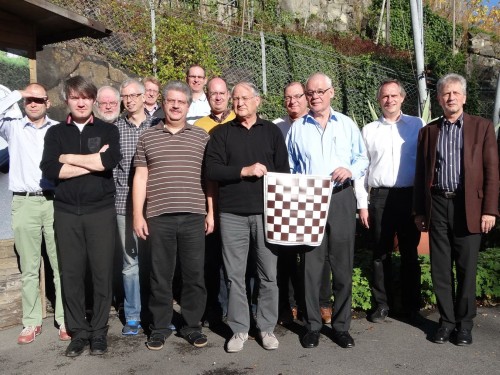 From 31 October to 3 November 2013 a FIDE Arbiters' Seminar was organized in Bendern, Liechtenstein, by the Swiss Chess Federation, under the auspices of FIDE.
The lecturer was IA Werner Stubenvoll (AUT), FIDE Arbiters' Commission Councilor and FIDE Lecturer and Assistant Lecturer was IA Albert Baumberger (SUI).
The lectures were in German language.
Eleven (11) National Arbiters from Austria, Germany, Liechtenstein and Switzerland participated in the Seminar and all of them participated in the examination test, held after the end of the lectures.
The following succeeded in the test and will be awarded a norm for the title or the FIDE Arbiter, after the approval of the next FIDE Congress:
Poetke Dan-Peter, Germany ID 4680081
Baier Johannes, Germany ID 24629227
Wolff Stefan, Germany ID 12919349
Paganini Toni, Switzerland ID 1304925
Kraus Thomas, Switzerland ID 1328778
Schneider Michael, Switzerland ID 4640268
Hametner Gerald, Austria ID 1620398
Wolfinger Dominik, Liechtenstein ID 1601962
IA Panagiotis Nikolopoulos
Chairman
FIDE Arbiters' Commission