FIDE Arbiters' Seminar in Sochi, RUSSIA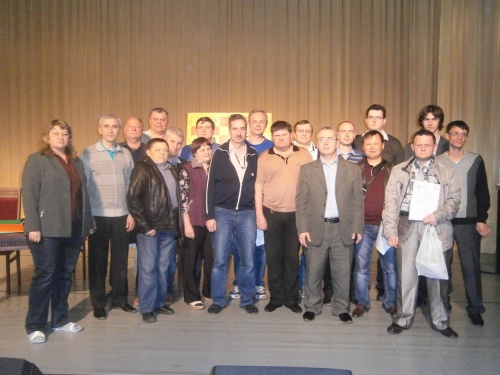 From 17 to 22 April 2014 a FIDE Arbiters' Seminar was organized in Sochi, Russia, by the Russian Chess Federation and under the auspices of FIDE.
The Lecturer was IA Alexander Shaab (RUS), FIDE Lecturer, and Assistant Lecturer was FA Andrey Beletsky (RUS).
The language of the Seminar was Russian.
Eighteen (18) National arbiters from Russia participated in the Seminar and seven (7) of them took part in the examination test that was held after the lectures.
The following succeeded in the test and they will be awarded a FA Norm, after the approval of the next FIDE Congress:
Gafner, Evgeny J. 4151011 RUS
Izraelyants, Karen 4156927 RUS
Shirshikov, Nikolai 4147251 RUS
Shukan, Vladimir 4153766 RUS
Stjazhkina, Olga 4109651 RUS
IA Panagiotis Nikolopoulos
Chairman
FIDE Arbiters' Commission