FIDE Arbiters' Seminar in Sao Paolo, BRAZIL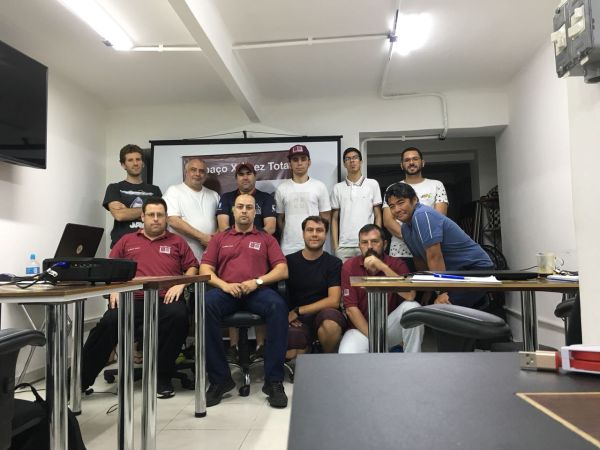 From 9 to 14 February 2018 a FIDE Arbiters' Seminar was organized in Sao Paolo, Brazil, by the Brazilian Chess Federation and under the auspices of FIDE.
The lecturer was IA Pablyto Baioco Ribeiro (BRA), FIDE Lecturer and the Assistant Lecturer will be IA Mauro Amaral (BRA).
The lectures were in Portuguese language.
Nine (9) Arbiters from Brazil and Japan participated in the Seminar and all of them participated in the examination test, held after the end of the lectures.
The following succeeded in the test and will be awarded a norm for the title or the FIDE Arbiter, after the approval of the next FIDE Presidential Board:
FIDE ID. NAME FED.
——————————————————————————————–
2134217 Silva Jr, Maurides Ferreira Da BRA
22718397 Lima, Kleyton Alcantara BRA
2125420 Campos, Westerley Batista BRA
2021030 Hungaski, Robert USA
2111071 Abdalla Jr, Chead BRA
2150832 Santos, Alexandre Zampieri Botelho Dos BRA
2115018 De Gois Junior, Joao Vieira BRA
2125382 Marino, Felipe Gabriel BRA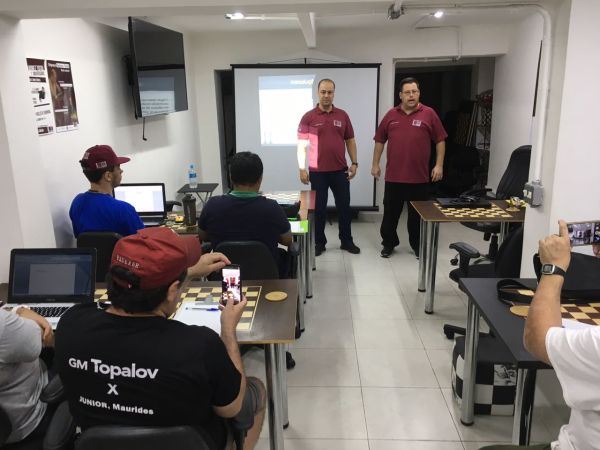 IA Takis Nikolopoulos
Chairman
FIDE Arbiters' Commission