FIDE Arbiters' Seminar in Entebbe, UGANDA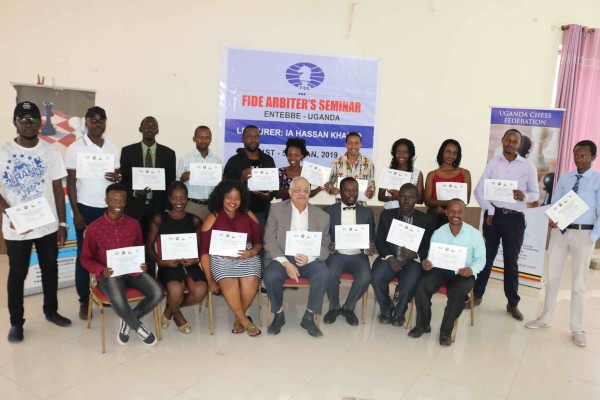 From 1 to 4 January 2018 a FIDE Arbiters' Seminar was organized in Entebbe, Uganda, by the Uganda Chess Federation, in cooperation with the African Chess Confederation and under the auspices of FIDE.
The lecturer was IA Hassan Khaled (EGY), FIDE Lecturer and Assistant Lecturer was FA Emmanuel Mwaka (UGA).
The lectures were in English language.
Eighteen (18) people from Uganda and Kenya participated in the Seminar.
Sixteen (16) of them participated in the examination test, held after the end of the lectures and the following succeeded in the test and will be awarded the title of the FIDE Arbiter title after the approval of the next FIDE Presidential Board:
NAME

FED.

FIDE ID

Joy Wangari Kamau

K

EN

10814442

Masiko Ezekiel

U

GA

10005420

Kimera Innocent

U

GA

10000631

Jesse Kamau

K

EN

10805370

Imali Esiera

K

EN

10808883

Teeba Jordan

U

GA

10002057

Mugide Safinah

UGA

10005188

Mubiru Kizito

U

GA

10001069

Cheryl Ngima

K

EN

10808973

Muke Bright

U

GA

10004157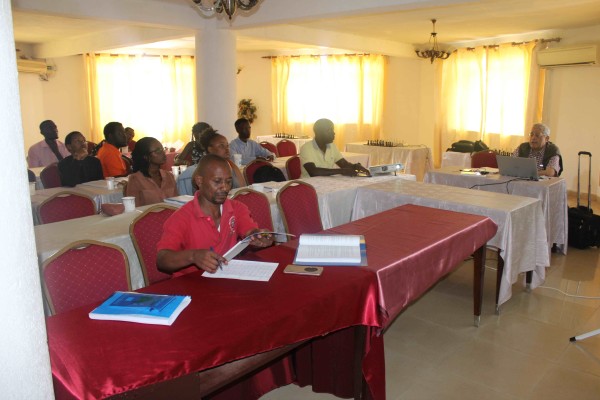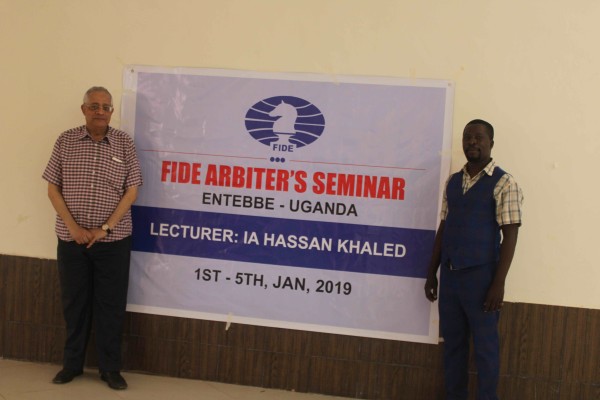 IA Takis Nikolopoulos
Honorary Chairman
FIDE Arbiters' Commission