Report on Arbiters Seminar, Manila 2018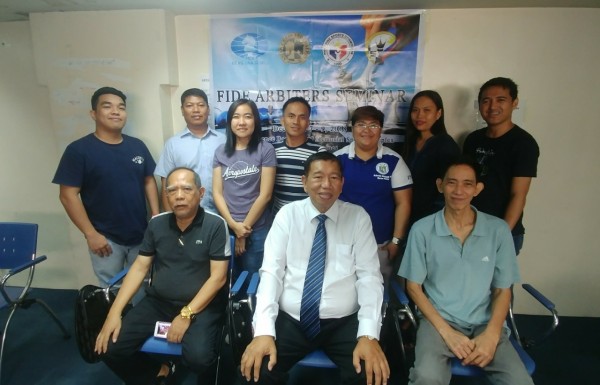 From 7 to 9 December 2018 a FIDE Arbiters' Seminar was organized in Manila, Philippines by the National Chess Federation of the Philippines in cooperation with the Asian Chess Federation and under the auspices of FIDE.
The Lecturer of the seminar was IA Casto Abundo (PHI), FIDE Lecturer.
The venue of the Seminar was the Philippine Sports Commission in Manila.
The lectures were in English language.
Seven (7) Arbiters from the Philippines participated in the Seminar and all of them participated in the examination test, held after the end of the lectures.
The following succeeded in the test and they will be awarded a norm for the title of the FIDE Arbiter, after the approval of the next FIDE Presidential Board:
FIDE ID NAME FED
5236240 TABOR, ERWIN PHI
5216508 MADAYAG, ROY IBARRA PHI
5236231 BOLICO, EXPEDITO JR PHI
5236258 CAFIRMA, ELIZSA GAYLE PHI
5236223 ORLAIN, ALEXIS PHI
5236266 OSENA, MARIAN PHI
5230543 RUIZ, GRACE PHI
IA Laurent Freyd
Chairman
FIDE Arbiters' Commission